Home
COVID-19 Update:
We at Kitsune Massage Therapy wish you and your families the best and we hope you are staying safe in these tough times. With the increase in COVID 19 cases we will remain closed until further notice. I am very sad but I also understand this is very important to wait this out during this horrible pandemic and we thank you for your understanding and support. I want to thank each and everyone for their help and support. We are truly blessed with the most amazing clients.

Stay safe,
Kitsune Massage Therapy
Welcome!
Our therapists are qualified and licensed massage therapists. We have a passion to provide excellent quality service in a relaxing environment. You can come to our studio or we can bring our services to you and work in your space. We offer full body Swedish massage, Deep tissue massage, Thai massage, and many other modalities that promote balance and well being in the bodies, minds, and souls of our clients. By combining Eastern and Western healing modalities with the ancient Greek heritage of massage to relieve stress and promote the natural healing process. Mantra: All we need is within us
Manipulative and Body-Based Practices: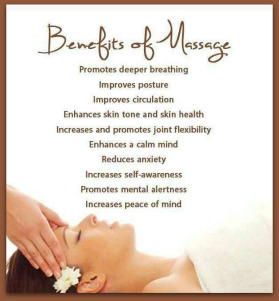 Professional Massage Therapy
It is the manipulation of superficial and deeper layers of muscle and connective tissue to enhance function, aid in the healing process, and promote relaxation and well-being. Swedish massage promotes lymphatic function and improved circulation while activating the body to relax and distress. Other benefits of massage therapy are decreased anxiety, enhanced sleep quality, greater energy, improved concentration, increased circulation, reduced fatigue.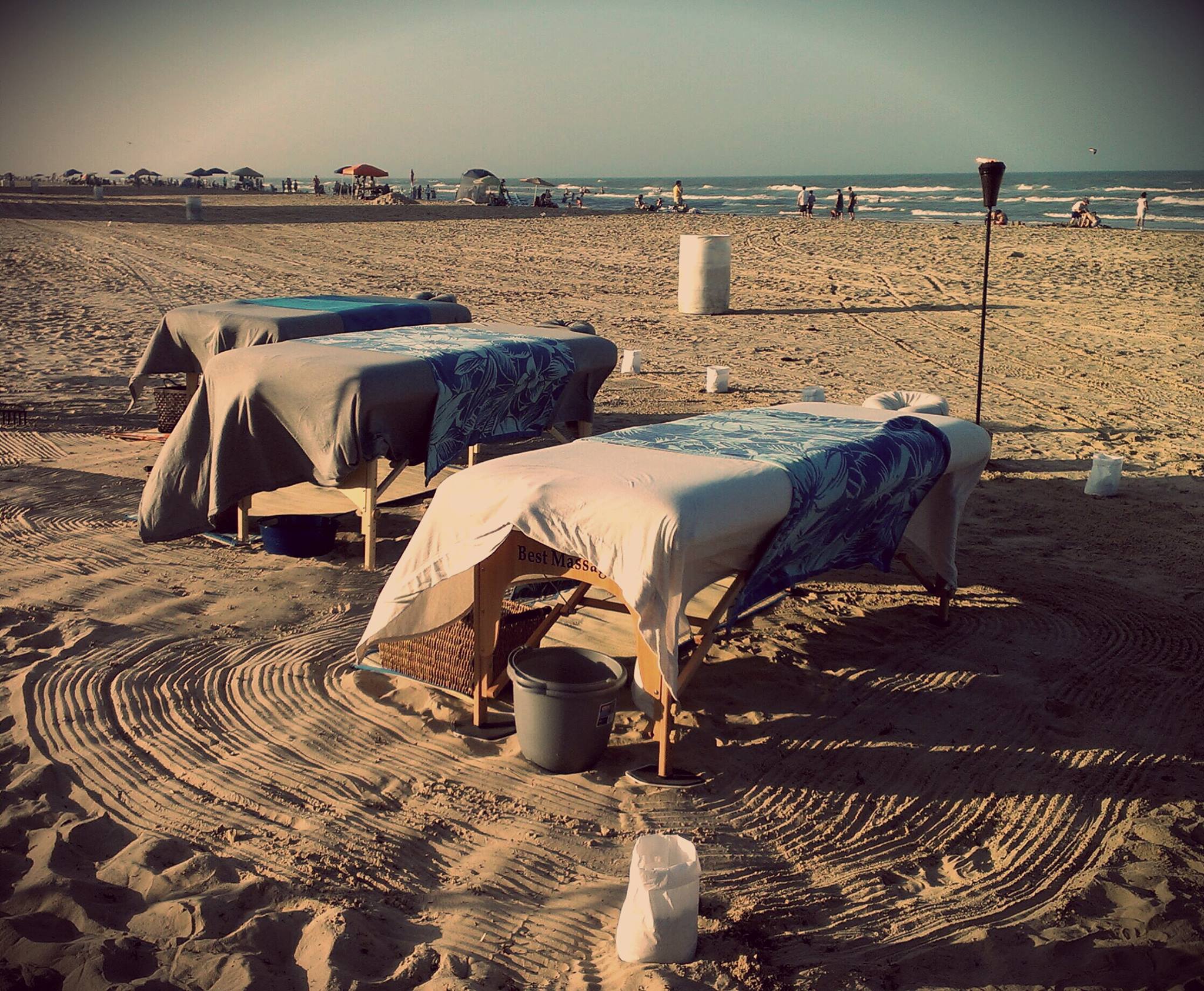 Get a massage on the beach at South Padre Island. On the sand next to the ocean you can treat your self to the ultimate relaxing experience. Reservations must be made 48-hours in advance and a deposit is required to book an appointment.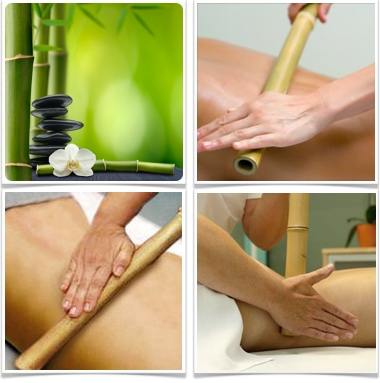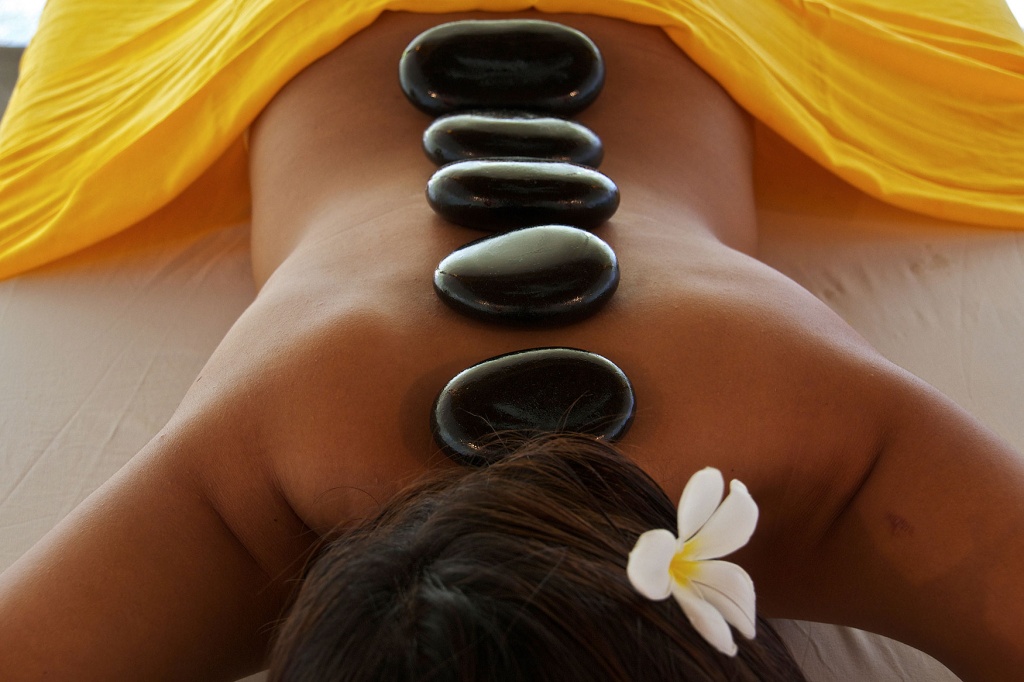 Hot Stone & Bamboo Massage:
Pain and tension melt away with a Hot Stone & Warm Bamboo Massage. The hot stones provide the warmth to prepare the muscles for the deeper work while the warm bamboo is the perfect tool to loosen tight muscles, relieve aches and pains, release stress, and ease tension. The effects of the hot stone & bamboo massage will last longer than any other massage technique. You will feel refreshed, rejuvenated, and renewed, so schedule a Hot Stone & Warm Bamboo massage today or combine it with another health enhancing treatment provided by Bodyworks By Bettina.

Deep tissue massage therapy is deeper pressure work on muscles and knots. Deep tissue is therapeutic and beneficial in releasing chronic muscle tension, pain due to knots and improved range of motion. The focus is on the deepest layers of muscle tissue, tendons, and fascia (the protective layer surrounding muscles, bones and joints).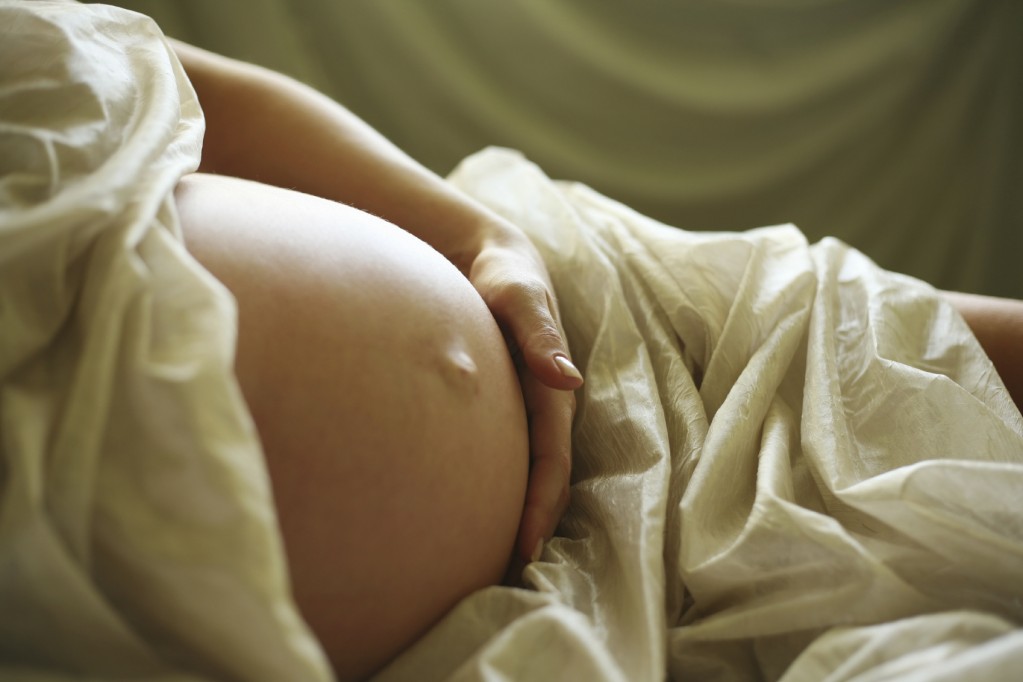 Prenatal massage shares many similar goals of therapeutic massage ­– to relax tense muscles, ease aching muscles, improve circulation and mobility, and just make you a better more relaxed you. It's also tailored specifically to the needs of pregnant women and their changing bodies, and therapists who are trained in prenatal massage adjust their techniques accordingly. Please remember that prenatal massage is only suitable for women after the 1st trimester and with the written release from your primary doctor. Our goal is to promote health and wellness through massage with your health in mind.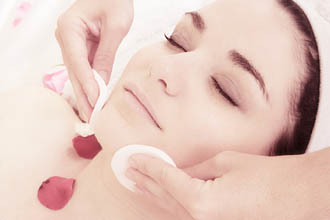 The Facial Rejuvenation Massage:
This facial rejuvenation massage promotes collagen and elastin re-growth that takes years of your face with one treatment. Each session is 75 minutes and includes a facial cleansing and a hand/foot massage as well as some deep tissue massage for the neck and face. You will look and feel amazing and enjoy the benefits for weeks. If you are wanting to look younger but do not want to have invasive surgery this is the massage for you!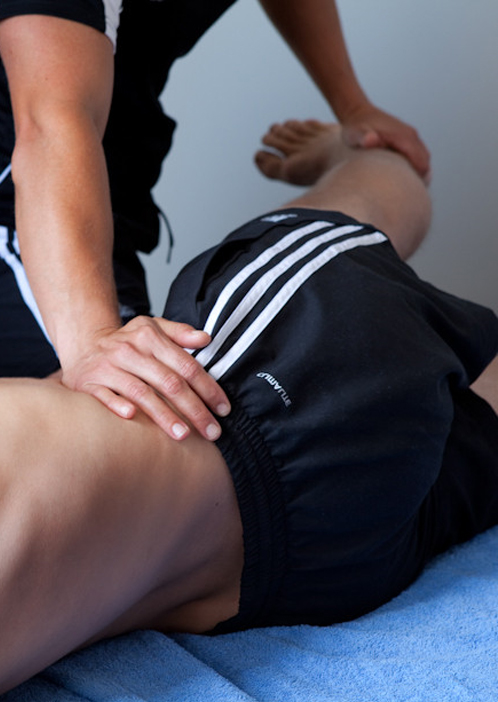 Sports-massage originated from the need to not only help athletes recover after a big event, but also prepare their bodies for optimal performance prior to or during training periods. A key benefit of sports-massage, over other modalities, is the emphasis on preventing and healing injuries to muscles and tendons through targeting of muscle-tendon junctions. Athletes have discovered that specially designed sports massage sessions promote flexibility, reduce fatigue, improve endurance, prevent injuries, and mentally prepare them for optimal performance. For anyone participating in the regular physical activity, sports-massage therapy every week or two may be a great addition to a normal training regimen.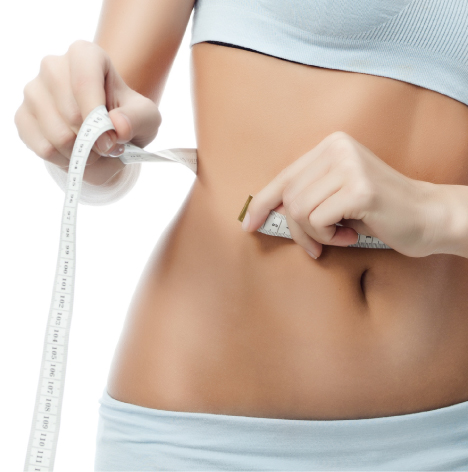 Reduction Massage- (To reduce the visual appearance of cellulite on arms, midsection or thighs and buttocks.)
3 session pack on the section of the body of your choice is $200.00. The sections offered are the arms, abdomen, and the thighs and buttocks region. Sessions should not be more than 10 days apart for best results!
This is a deep tissue massage applied to the three most problematic areas of the body in terms of burning fat and removing cellulite; the abdomen, and the thighs and buttocks region. Most of this stubborn fatty tissue will be the last to be burned off of the body due to its dense and fibrous constitution. With this treatment, the denser fatty tissues collected here are broken down on the cellular level, allowing these fat tissues to be removed at the same rate as the rest of the fat throughout the body. Remember that this is a process requiring more than one session and MUST be accompanied by a good diet and regular workout or cardio routine to see major results. Each massage is followed by a specially-formulated body wrap of the targeted areas that increase the cellular break down of the denser fatty tissue and smooth the appearance of cellulite.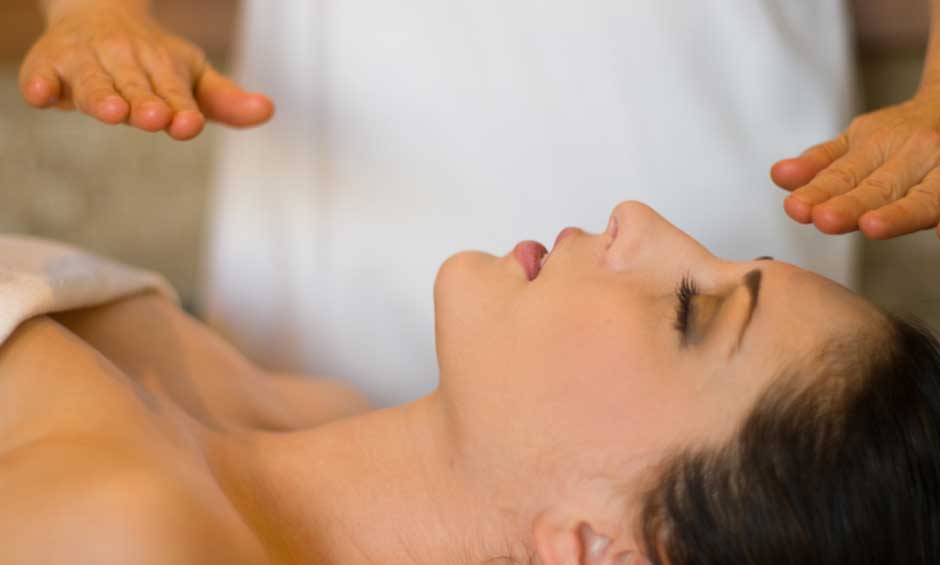 Reiki (Life Energy Healing):
Reiki brings about healing on physical, mental, emotional, and spiritual levels; channeling the energy Qi through the practitioner's hands into the client to promote healing and realignment.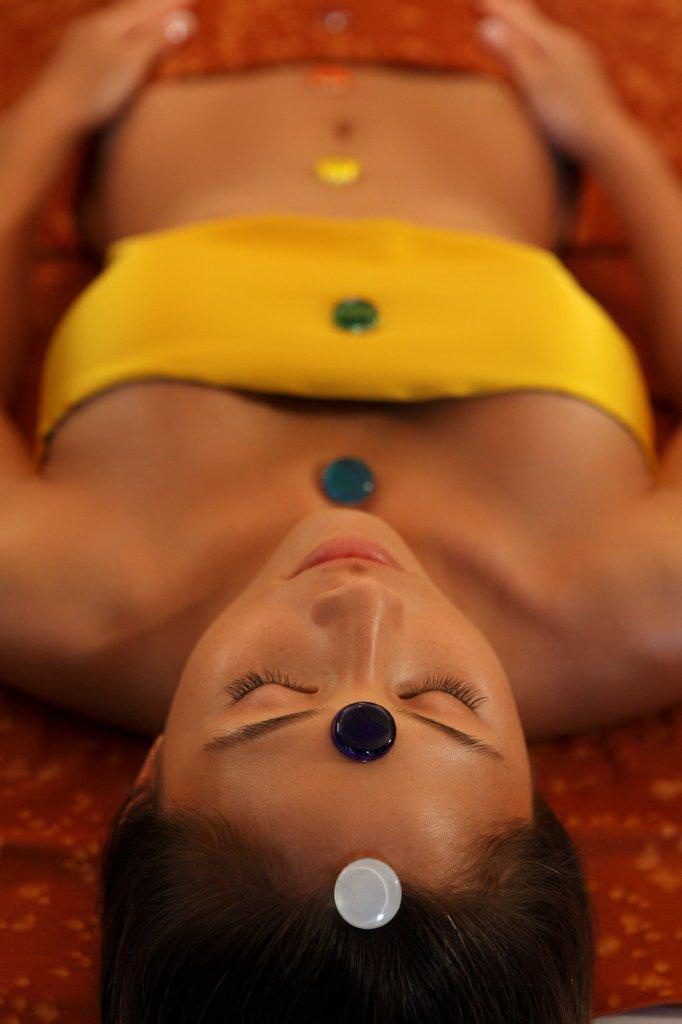 Chakra Cleansing is an opening, cleansing, and closing chakras for the sole purpose of freeing stagnant energy. By keeping energy flowing, we can prevent blockages from forming, and physical manifestations (symptoms) of these blockages from appearing. There are seven major chakras between the base of the spine and the crown of the head and each governs specific bodily functions. There are also chakras located below the feet and above the head. We also have now become aware of the thymus chakra... which is not one of the main seven chakras... but is located in the chest between the heart and throat chakras.